Client:
Accor Hotels
Agency:
Upstairs Design Studio
Copy:
Leonor de Almeida
3D:
Tiago Festa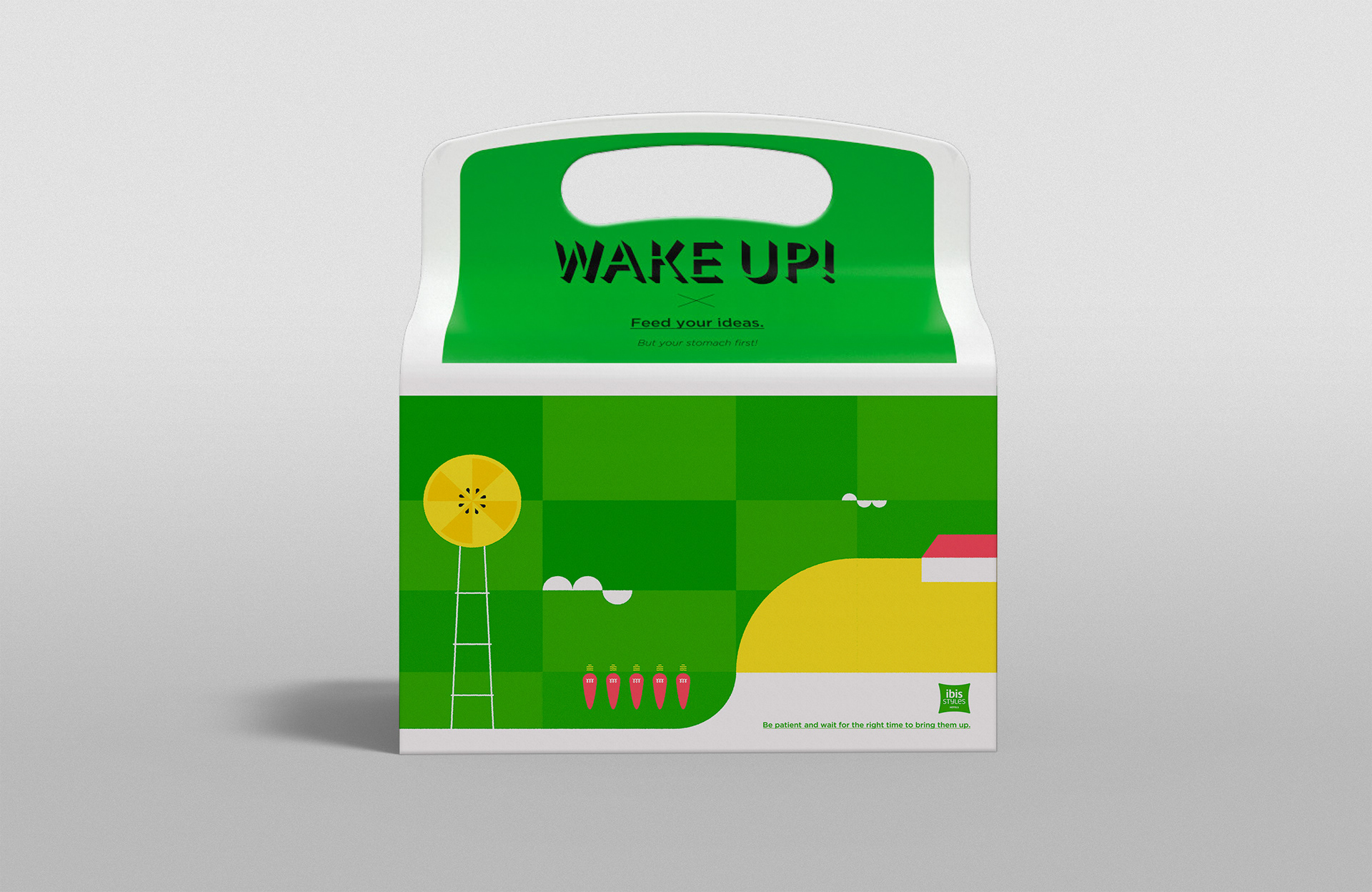 Ibis Styles are an hotel concept focused on design and offering creative experiences.
Communicate takeaway service for breakfasts keeping the brand essence.
Breakfast mark the beginning of the day.
It's the time for preparation and organization, where we are more able to be inspired.
It is important to carry energy, therefore:

Feed your ideas,
But your stomach first!