Leonor is an independent illustrator and graphic designer living and working in Lisbon, Portugal (GMT+1). Her practice ranges from illustration to branding, with a meaningful storytelling to create a coherent yet eclectic body of work. 
She aspires to create artwork that invokes joy with her playful style recognised by geometric shapes, a vibrant colour palette and bold characters.​​​​​​​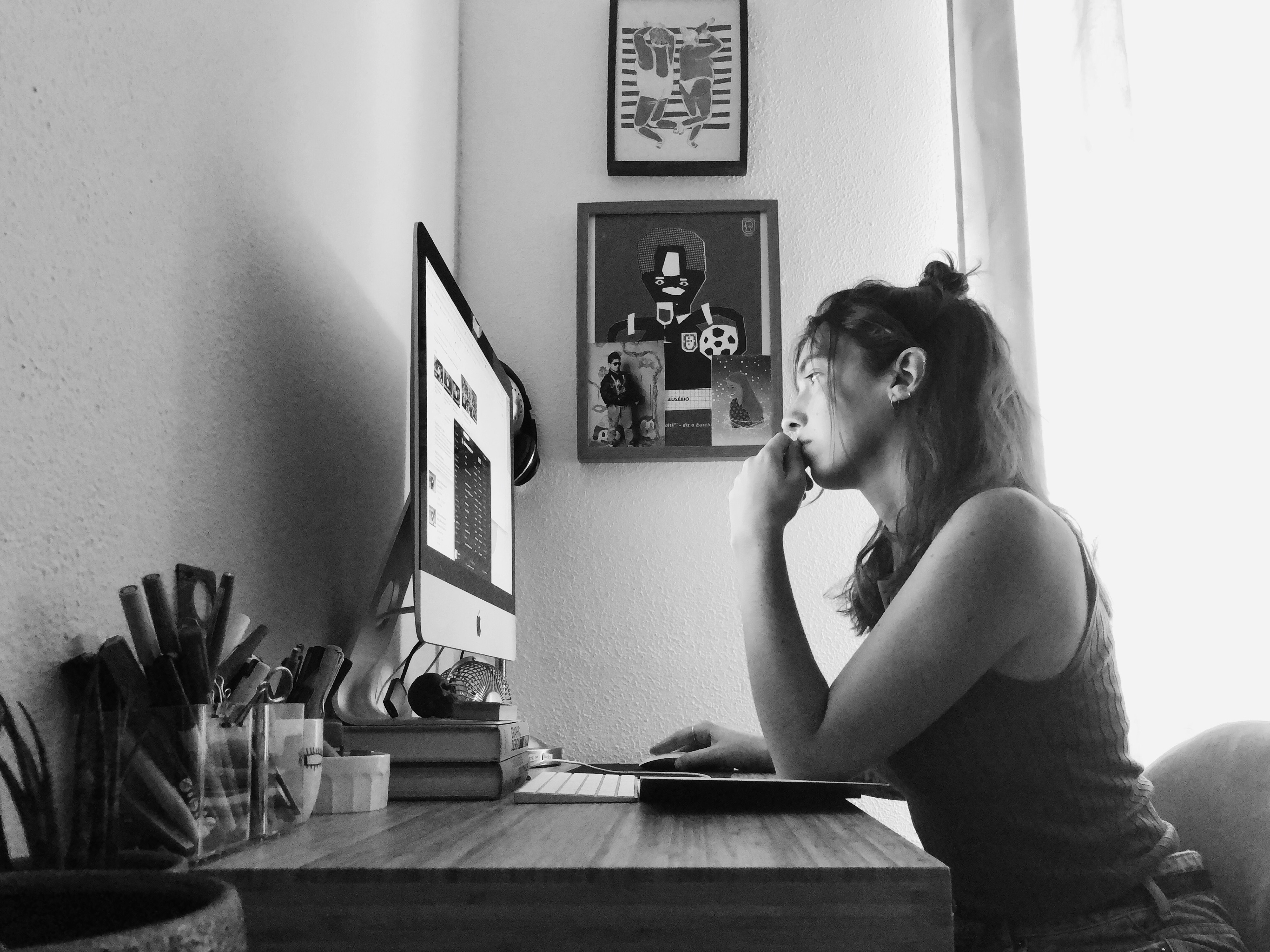 She developed design projects for portuguese and international brands such as Accor Hotels, Água Monchique, AMI, BMW, Galp, Herdade dos Grous, Iglo, Intermarché, Leroy Merlin, Observador, Primefood, Primedrinks, Tivoli, Sonae Sierra, Sumol-Compal and Unilever.
For new collaborations or if you would like to discuss a project or to say hello, please get in touch by e-mail to
letsworkwithleonor@gmail.com
Originally from Redondo, a small rural village in sunny Alentejo, where you can find great food, great wine
 and a funny accent
.

Graduated in Graphic Design and Multimedia from Escola Superior de Artes e Design in Caldas da Rainha (2014). Before that, she took a Graphic Design course at Ar.co, in Lisbon (2010).

Her agency background, for the past 8 years, allowed her to work with brands from all over the world, this gave her the tools to understand a project from the first contact with the client until the final production.

When she's not drawing she likes to go into book shops and petting random dogs.
Editorial Illustration
Campaigns (Art direction, Illustration)
Identity (Logo, Keyvisual, Stationary...)
Iconography
Packaging
Book covers
Brochures
Posters
Album Artwork
Stand decoration
Presentations (Keynote, Powerpoint, PDF)
GIF animations
Senior Graphic Designer - Fresh Design
Senior Graphic Designer - Upstairs Design Studio
Junior Graphic Designer - VMLY&R Branding
Internship, Visual Designer - Blogs Sapo
​​​​​​​
E X H I B I T I O N S
Sardinhas Festas de Lisboa 2014
"Wich sardine are you?" at Galeria Millennium, Lisboa
​​​​​​​
All information and images on this website are owned by Leonor de Almeida. No image on this website may be reproduced, distributed, re-sold, or sub-licensed, copied or duplicated in any form or by any means for commercial purposes without the prior written permission.
If you'd like to use any image from this website for press or editorial purposes, please get in touch.